As your Life & Career Coach I will empower you to pursue the career path that naturally suits and excites you and build a meaningful life. Our Coaching sessions will support you to gain clarity around what you want, live up to your strengths, be confident and brave.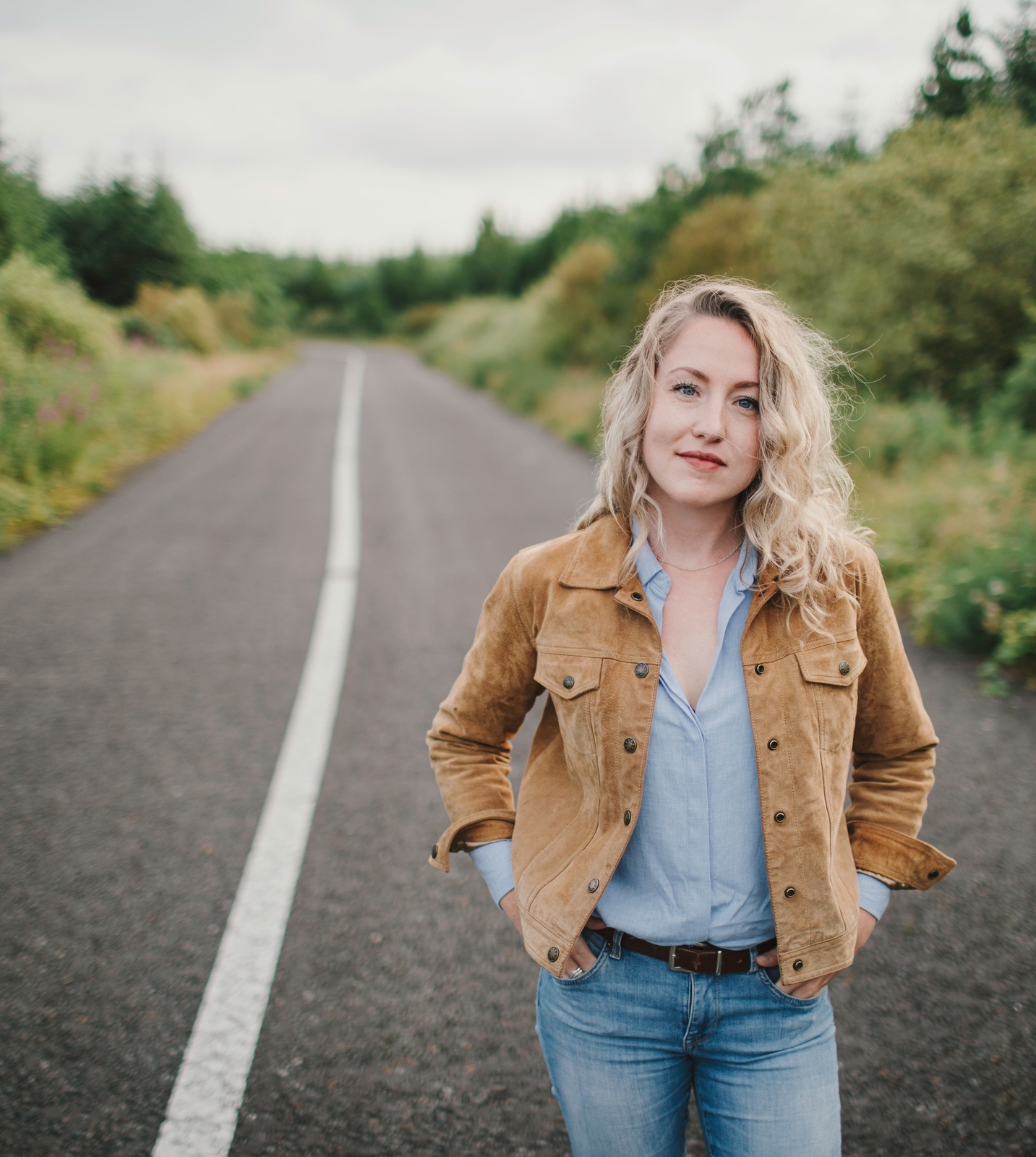 What is this all about?
 Coaching is a partnership between you and me as your Life and Career Coach in a thought-provoking and creative process. In a series of conversations we will explore which career and life brings out the best in you by looking at your values, strengths, interests and needs. Be it a career change, career return, promotion, your own business or something else that makes you happy – let's make it happen together.  

Feeling stuck?
Let's embrace new thinking, make a plan and roll up your sleeves!

Find Your Direction
and discover what will lead you to a fulfilled personal life and career through Life and Career Coaching.

Achieve Your Goals
Setting meaningful goals and pursuing them can be hard on your own. Like a sports coach, I will motivate you and keep you in touch with your goals.
Success in Job and Career
Make a living with a job that makes you excited waking up for and build a career you love without ever compromising on who you are.
Confidence Boost
Discover and use your strengths efficiently and learn how to be confident in interviews, relationships and your career.
Personal Development
Invest in yourself and learn how to live a brave and whole-hearted life aligned with your values for your wellbeing and work-life-balance.
Life Coaching
4x Sessions
Setting meaningful goals and making a plan of action
Gaining clarity about what you want from life
Identifying your strengths and building your confidence

 

Making authentic decisions
Overcoming self-limiting beliefs and developing a growth mindset
Identifying your values and leaning into them at all times
Setting and holding healthy boundaries

Breaking old habits and

implementing new routines

Still unsure?

Book your free 30 minutes consultation to see if it's for you here.
Career Coaching
4x Sessions
Identifying your ideal career or education path
Exploring job opportunities and widening your career horizon
Identifying your ideal work environment and circumstances
Discovering and using your strengths
Building your confidence and trusting your potential
Looking at different job search strategies and potential business ideas
Identifying skills and experience to acquire and improve
Staying motivated and using learning opportunities to grow

Still unsure?

Book your free 30 minutes consultation to see if it's for you here.
Interview Coaching
1x Session
Practicing strong replies to common (but often tricky) interview questions
Tailoring your experience and skills to your potential new role
Overcoming self-doubt and the imposter syndrome
Coming up with interesting questions to ask your interviewer
Creating strategies for handling unexpected questions well
Leaving a positive and lasting impression
Connecting with the interviewer by being authentic, curious and open-minded
Finding common ground and shared values with the potential employer

Still unsure?

Book your free 30 minutes consultation to see if it's for you here.
Some partners I work(ed) with
"Our sessions helped me to understand what I really need in a job and what type of job really drives me. You helped me realize where I get my motivation from to find my way in the professional world. The sessions allowed me to be really organized and to elaborate a real plan of action to find my next career move. The sessions and exercises you gave me really pushed me to think differently so I can find the answers to all of the questions/doubts that I had, it was really life-changing for me"
C.V. | Marketing Professional in Cork
1-2-1 Life and Career Coaching Client
"Thank you Dana...your questions were powerful and the session made me take time to reflect on something I wouldn't have otherwise. I think you have lots of creativity with the topics you are bringing to your workshops and I find that very inspiring"
S.H. | Speech and Language Therapist in Cork 
Group Coaching Client and Workshop Participant
"I'm finding coaching sessions with Dana very rewarding.She is open and approachable but clear and insightful, without ever being intrusive. She has an amazing ability to allow you to see familiar things about yourself in a whole new way. She does this by inviting you to express yourself and then guiding you, through questions and observations that allow you to see and understand yourself in a whole new light. She helped me realise I had been taking a lot of things about myself for granted, and to see what is needed to find a way out of old paths and routines that I had been following without even being aware of. With the benefit of her sessions, I'm looking forward to making new ones"
D.C. | Web Designer in Cork
1-2-1 Life and Career Coaching Client
"Thanks Dana, my coaching call with you yesterday was very beneficial and gave me that extra boost I needed and courage to have belief in myself and my abilities. Most importantly to trust in the process and let it unfold one day at a time"
J.E. | UCC MSc Student
1-2-1 Life and Career Coaching Client
"Thanks for today's workshop, it was great. It was the first time I clearly understood what a goal was, how to set it, what exactly a vision was and a mission and how they are all connected. I found the mountain visual was instrumental in this. I guess I'm a visual person but you took the mystic out of it, thank you"
M.C. | Interior Designer in Cork
Goal-Setting Workshop Participant
"Dana is an excellent life and career coach! I have been lucky to attend one of her courageous goal-setting workshops recently and I was amazed by the originality of some of the strategies she shared with us. She definitely has her own unique style and she is very supportive. You are in safe hands with her"
Fatou Barry | Resume Writer and Career Consultant & Coach
Workshop Participant
"Thanks Dana, your class was so very enjoyable and certainly gave me a lot to think about over the next few days. It was very uplifting and I look forward to the next one"
Caroline O'Sullivan
Group Coaching Client
"Dana always managed to establish a family-like feeling of comfort and ease right at the beginning of each session - which I had the pleasure of attending so far - and I always left highly motivated, with improved confidence and ready to turn good advice into effect right away"
Andreas Haas | Business Owner in Germany
Group Coaching Client
"Dana makes me think outside the box and that makes me realize even more what encourages me the most. I'm looking forward to continue the work with her. I love it, thanks!"
R.S. | Youth Worker in Germany
1-2-1 Life and Career Coaching Client
"Dana held a very practical workshop on courageous goal setting and offered different strategies in which people can get one step closer to achieving their goals. She looked at three different goal setting techniques and also offered some common disruptions one may come across when trying to achieve courageous goals. Overall, I learned many different tips and tricks that I have now started using to keep track of achieving any goals I have!"
Megan Farr | Marketing Specialist
Workshop Participant
"Dana's approach to coaching is both coaxing and challenging to find the answers within yourself and it works!"
M.C. | Business Owner in Cork
Group Coaching Client
"I just attended Dana's Webinar on setting priorities. Once again, Dana made me step out of my tiny nutshell and got me thinking about life, my situation and what's slowing me down. By using the image of a pyramid, being filled with all the priorities I set for myself in life, she helped us participants to individually get a sneaky view of our actual situation in life and what keeps us going. [...] Dana sure does have the ability to ignite a flame of thought, a flame that puts an exposing light onto my current behavior, a flame that triggers some immediate action and get going, heading for some redirecting changes. Thank you."
Andreas Haas | Business Owner in Germany
Group Coaching Client
"I absolutely adore Dana! She has a real gift of making you realize what you need to do in order to reach your goals! One year ago I was a broke, unhappy university student with unresolved emotional issues who was a hardcore procrastinator. After some one on one time with Dana I understood what I had to do and today I have since graduated uni, gotten a full time job, faced my issues and am in a happy place! None of that would have happened if not for Dana. 10/10 recommend"
L.A. | Community Manager in Germany
1:1 Coaching Client
"Dana and Sara ran a fantastic workshop on stepping out of your comfort zone. It was really thought provoking and good way to think about what makes people fall into a comfort zone. I really enjoyed the workshop and am looking forward to what will be coming up in the next few months."
Olivia Schmidt | PhD Student at UCC
Workshop Participant
Online Coaching
It's a personal connection from anywhere! If you don't live in Cork City or need to be flexible – don't worry, we can still meet up and work on your goals! You can book all Life and Career Coaching sessions with me to be online via Zoom.
Through online coaching we can still see each other, work together and get you closer to your vision and mission.
Qualifications
Advanced Diploma in Executive & Life Coaching with Neuroscience
QQI 6 Award in Professional Coaching Practice and Ethics
B.A. in Language and Cultural Studies
Special Purpose Award in Training and Development
"I am a German expat living in County Cork, Ireland who made it her mission to help people live a fulfilled life. Having pursued several careers that did not bring out the best in me, I also faced different challenges that come with feeling lost for years, not listening to myself and moving abroad, I decided to take control and go for what makes me happy. Let's team up and work on the same for you!"
Join my mailing list to receive a monthly newsletter with lots of food for thought, inspirational quotes and self-coaching exercises! Every email will be about a different personal development topic to help you grow while reading.
© 2020 by Dana Fuelles Coaching