Coaching for Coffee : Interview Confidence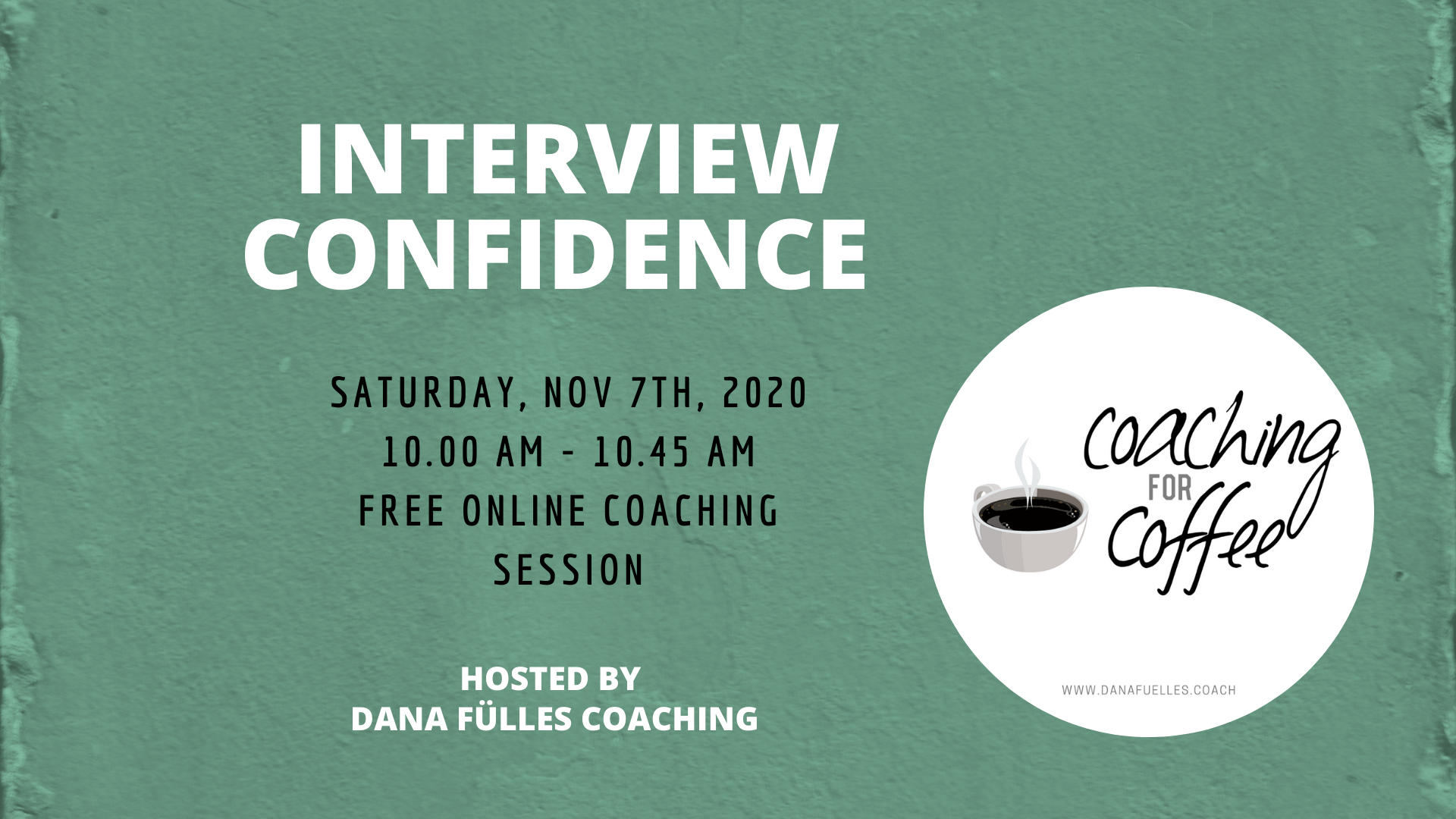 Do you find it hard to be yourself and show up with your full potential in job interviews? We all feel that way at times, especially when we really want that job, think that our experience might not be enough and/or struggle with being confident in general.
Dana is an accredited Life and Career Coach and founder of her own business Dana Fülles Coaching. By going through powerful Coaching questions and tools from positive psychology with you, she will help you to confidently speak about yourself and your experience in an interview while still being authentic and enjoying the conversation with your interviewer.
In a small and intimate group of participants you will have the time and support to self-reflect and get inspired by the other participants. You can but do not have to share your thoughts with the group, this session is completely dedicated to your wellbeing and learning.
*This free session is part of Dana's online coaching series called "Coaching For Coffee." She offers these sessions by donation to take off the financial pressure for everyone who has been affected by the Covid-19 situation and make this an opportunity to grow and develop on a personal and professional level. You have the option to buy Dana 'coffee' on ko-fi.com/danafuellescoaching if you enjoyed the session . Whatever you can or cannot give is fine and any support will be much appreciated and will keep this free coaching series going.
PLEASE NOTE: There will be a charge for not showing up without cancelling. There is a waiting list for each event so please let Dana know in advance if you cannot make it or cancel your ticket.